Mr. Fize Mohammed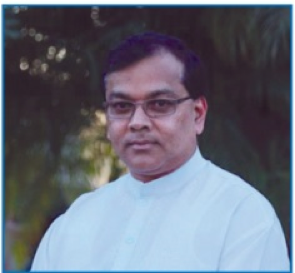 Mr. Fize Mohammed is a Financial Consultant and Accountant in private practice. He holds the position of Unit Manager with a leading financial conglomerate in the Caribbean and is a past Public Relations Officer (PRO) of Toastmasters Caribbean. Mr. Mohammed had been a member of the Sri Sathya Sai Baba Organization since 1979 and currently holds the post of Deputy Central Coordinator of the West Indies. He has been a Sai Spiritual Education Teacher for over three decades and previously held the following positions in the Organization:
1999 – 2003 National Young Adult Coordinator
2008 – 2010 National Devotional Coordinator
Brother Fize has visited Prashanti Nilayam, Puttarparthi, India on thirty-one occasions and has had many audiences with Bhagawan Baba. He attended the first Sai Spiritual Education Training Course for oversees devotees in Prashanthi in 1981; the first EHV Conference in 1986; the three World Youth Conferences held in 1997, 1999 and 2007 and had the privilege of speaking at Prashanthi Nilayam during the 1999 World Youth Conference.
Program Details
Thursday - March 30, 2017

Hosting Center: San Francisco Sai center
Time: 7 PM to 9:00 PM - Bhajans and Talk with All Address: 573 S. Van Ness Avenue 2nd floor San Francisco, CA

The Center is on the 2nd Floor of the Victorian House located between Kelly-Moore Paints and Gas & Shop. It is on South Van Ness between 16th and 17th streets. Parking: Street parking can be difficult, paid parking lots are there on S. Vanness. Or Check on the parking lot directly behind the Center at 17th and Shotwell St. The entrance is on Shotwell between 16th and 17th.Normal hourly rates are in effect. Please make sure to pay and display your ticket.

Friday - March 31, 2017

Hosting Center: Fremont Sai Center
7 PM 9:00 PM - Talk with All Address: 34268 Pinnacles Drive, Union City, CA

Saturday - April 1, 2017

Hosting Center: Sacamento Sai Center
Time: 3 PM to 6:00 PM - Talk with All Address: 3079 Kilgore Rd, Rancho Cordova, CA 95670

Sunday - April 2, 2017

Hosting Center: Tri-Valley Sai Center
Time: 9:00 AM to 12:15 PM Address: 1232 Arrowhead Ave, Livermore, CA 94551

Sunday - April 2, 2017

Hosting Center: CSJ Sai center
3:10 PM to 4:10 PM - Study Circle Address: Willow Senior Center, 2175 Lincoln Ave San Jose CA, 95125 4:45 PM to 6:30 PM - Devotional Service and Talk Address: Community of Infinite Spirit, 1540 Hicks Avenue, San Jose CA, 95125 Limited Parking is available behind CIS. Please do not park in front of drive ways of homes on the streets. Please avoid parking on the side streets

All are welcome to attend any of the sessions