Dr. K.S.Ratnakar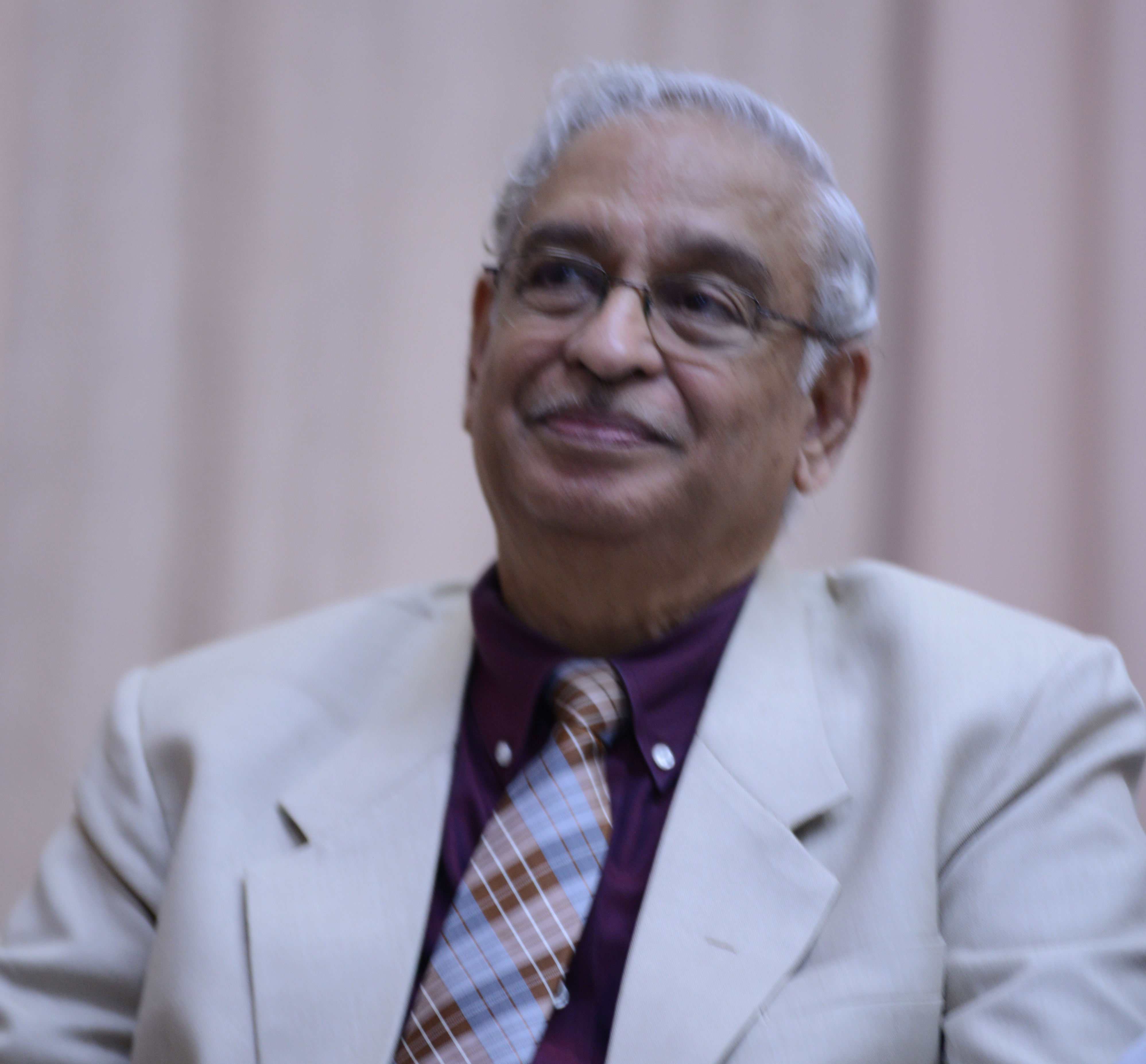 Only a privileged few people in the world have been able to experience the Divine Grace of Bhagavan Sri Sathya Sai Baba for many many years and Dr. K. S. Ratnakar is able to count himself among those honored few. He has been an ardent devotee of Sri Sathya Sai Baba for over 4 decades and has traveled extensively to spread Swami's divine message. He comes from a family of highly accomplished and highly religious educators, all of whom were renowned within their fields. As a result, he grew up in a household that promoted intellectualism as well as a strong relationship with God. He has been able to share his love for God with others as a result of this upbringing. Professionally, he is a very renowned Pathologist graduating from the most prestigious and premier medical institutes of India, the All India Medical Sciences in New Delhi. His contributions with research work to the medical field have brought him innumerable national and international accolades. He was one of the youngest in his profession, in the country, to head the Department of Pathology at the age of 35 and retired as the Dean of the Nizam's Institute of Medical Sciences in Hyderabad. His passion for teaching has inspired many students into research, in the medical field. He is an accomplished physician and author of many medical publications. Currently he is the Director of Stem Cell Research and Development at Global Hospitals at Hyderabad, India. He is a very good orator and has authored many books in both Telugu and English. The authored books include his autobiography, translation of Kabir's verses into Telugu and many more. Dr. Ratnakar has been able to touch many lives with his professional work and also his talks. It is an honor and a privilege to get an opportunity to hear him speak.
Program Details
Sunday - June 4, 2017
Hosting Center: Fremont Sai Center
Time: 4:00 PM - 5:00 PM Topic: From Change to Transformation Agenda: 3:00 PM - 3:50 PM Devotion​al singing
3:50 PM - 5:00 PM Dr. Ratnakar's talk
Address: Sri Siddhi Vinayaka Cultural Center 40155 Blacow Rd, Fremont, CA 94538
Sunday - June 11, 2017
Hosting Center: Tri-Valley Sai Center
Time: 11:00 AM - 11:45 AM Topic: Power of Unseen Address: Kedarnath Hall, 1232 Arrowhead Ave, Livermore, CA 94551
Sunday - June 11, 2017
Hosting Center: Central San Jose Sai Center
Time: 4:30 PM - 6:00 PM Topic: God being and Human being Agenda: 4:00 PM - 4:30 PM Devotion​al singing
4:30 PM - 6:00 PM Dr. Ratnakar's talk
6:00 PM - 6:15 PM Closing
Address: Community of Infinite Spirit, 1540 Hicks Avenue, San Jose CA
Thursday - June 15, 2017
Hosting Center: Concord Sai Center
Time: 8:00 PM - 9:00 PM Topic: Spirituality is Righteous Living Address: Please contact Chandrasekhar at (925) 265-7801 for the address.
All are welcome to attend any and all sessions